Contact Mort Drilling Services for all your geotechnical construction services on Oahu and all of Hawaii. We are committed to superior service, innovative solutions, and providing our clients with the utmost quality.
Hawaii Based Drilling and Geotechnical Services
• Drilled pile foundations
• Micropiles, hollow bar and cased
• Probe and grout void filling
• Tie-back ground anchors
• Soil nails
• Rockfall mitigation and slope Retention
• Limited access foundation drilling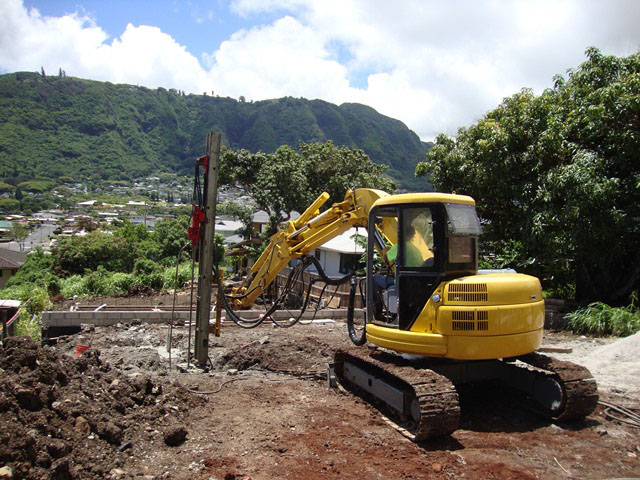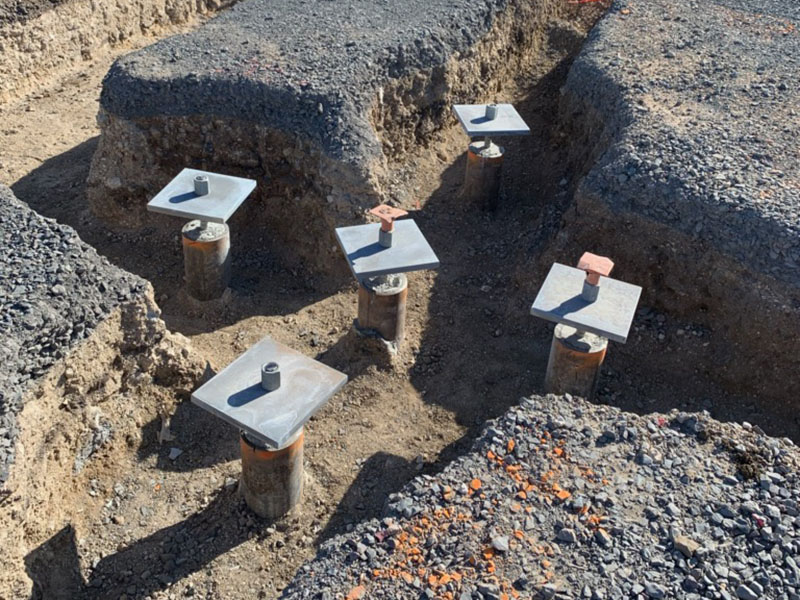 Pressure Grouted Cased Micropiles
Micropiles are high-performance, high-capacity drilled and grouted piles with typical diameters of 5" to 12" utilizing high strength pressurized grout to transfer loads to competent bearing strata. The high strength grout produces high bond values to the surrounding soil and rock formations and protects the steel components from corrosion. The most common components are made up of high strength steel tendons and steel casing. Micropiles are designed to carry compressive, tensile and lateral loads achieving working loads of 30 to 300+ kips while conforming to seismic design requirements. Recent advancements in drilling technology allows micropiles to be drilled through almost any ground condition when conventional deep foundation systems like driven piles, drilled shafts, or augercast piling are unfeasible. Micropiles are installed with minimal vibration, noise, disturbance to surrounding structures. Micropiles are also used in retrofit and underpinning applications to strengthen or replace deteriorating foundations. MDS provides our clients "performance based" micropiles that meet or exceed design requirements resulting in escalated construction schedules and fewer change orders
Grout Injection Hollow Bar Micropiles
Hollow bar micropiles enjoy the same benefits of pressure grouted cased micropiles and are accepted by the Federal Highway Administration (FHWA). Hollow bar micropiles are particularly suited to soils that are not conducive to open-hole drilling such as soft collapsible soils. High strength grout is pumped through the hollow bar, which also serves as the drill string, while exiting the tip of a sacrificial drill bit. The hollow bar is grouted in place and serves as the structural element. Hollow bar micropiles can be installed at any angle to provide additional support and structural loading.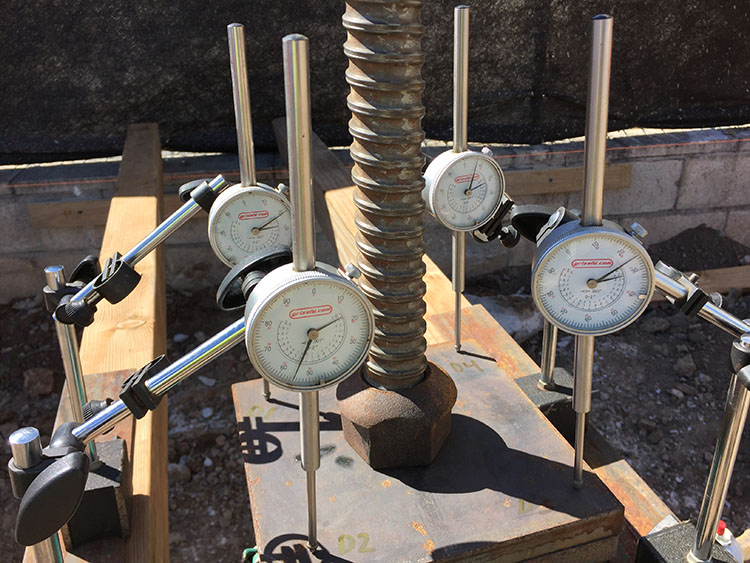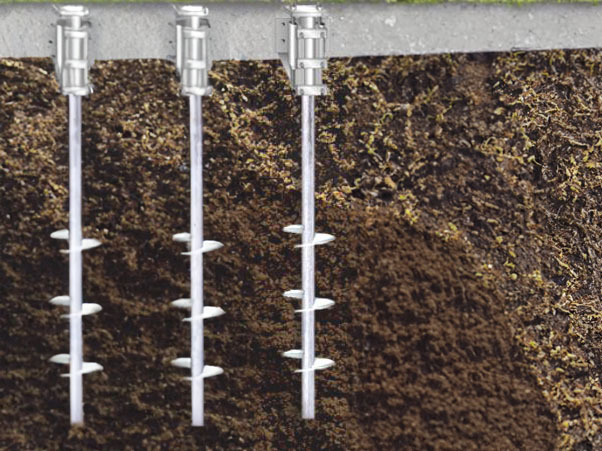 Our Helical Pile System is engineered to perform and properly tested in accordance with documented standards and criteria for tension and compression. Helical piles are deep foundation elements constructed using steel shafts with helical flights. The shafts are advanced to bearing depth by twisting them into the soil while monitoring torque to estimate the pile capacity. A thorough understanding of the subsurface conditions is necessary to properly interpret the torque conversion and feasibility of installation. Helical piles are not recommended for cobble, boulders, hard, and unknown sub-surface conditions.
Earth Shoring and Retention
Grout Injection Tie Back Anchors
Tieback anchors are post-stressed structural elements installed near horizontal in soil or rock that are used to transmit an applied tensile load into the ground. Tieback anchors consist of a high strength steel tendon (hollow bar or strand) grouted into a drilled hole and tensioned against a structural anchorage such as a soldier pile wall, a sheet pile wall, or a CMU or shotcrete wall.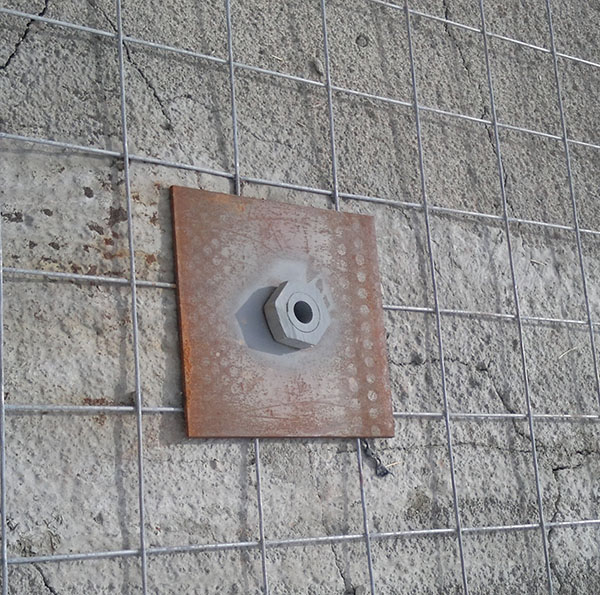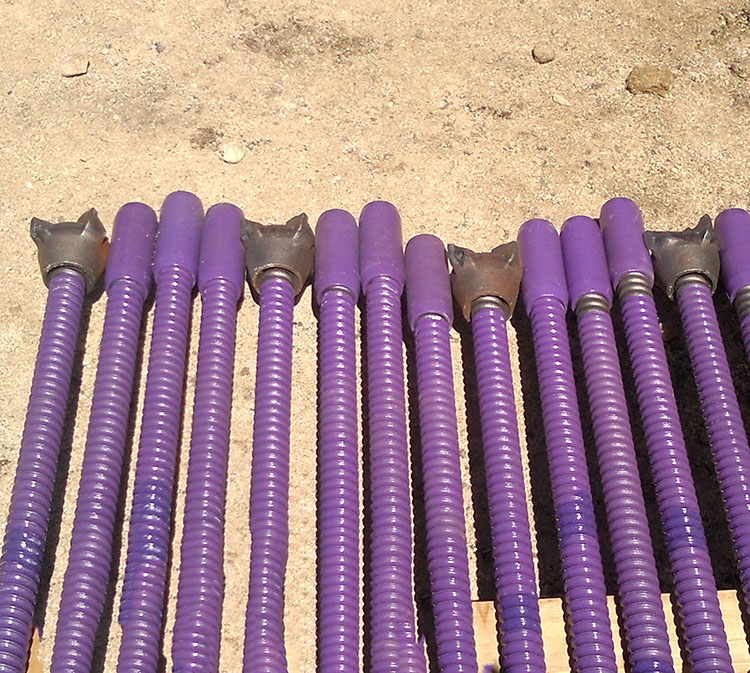 Soil nailing is used as soil reinforcement. Steel tendons grouted into pre-drilled holes are used to  create a stable block in front of the soil that requires support.  Soil nails are used for the temporary support of excavations, construction of permanent retaining walls, construction and for the control of landslides.  Soil nails are used to stabilize large masses of soil.  Soil nail walls are usually built with smaller, easily mobilized equipment and without extensive steel fabrication.  This minimizes the start-up time and makes soil nailing the best application for congested sites.
Ground anchors supply lateral reinforcement to existing and failing retaining walls, new retaining walls (eliminating the need for large excavations and cantilever footings), and secure steep slopes. Ground anchors can be installed in temporary and permanent applications.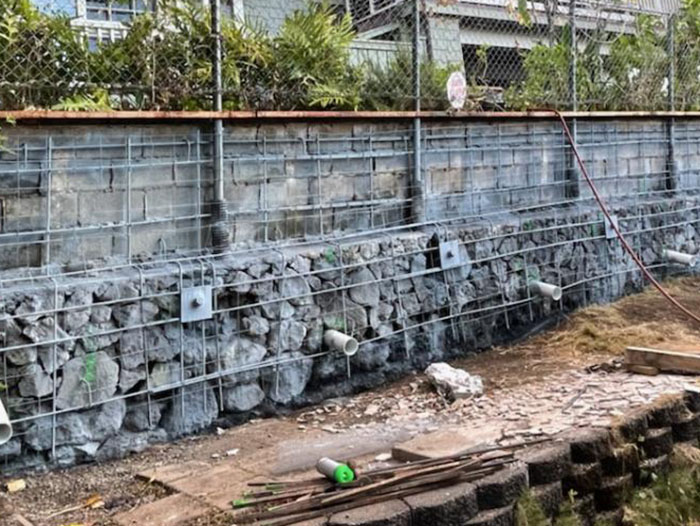 Landslides and Slope Stabilization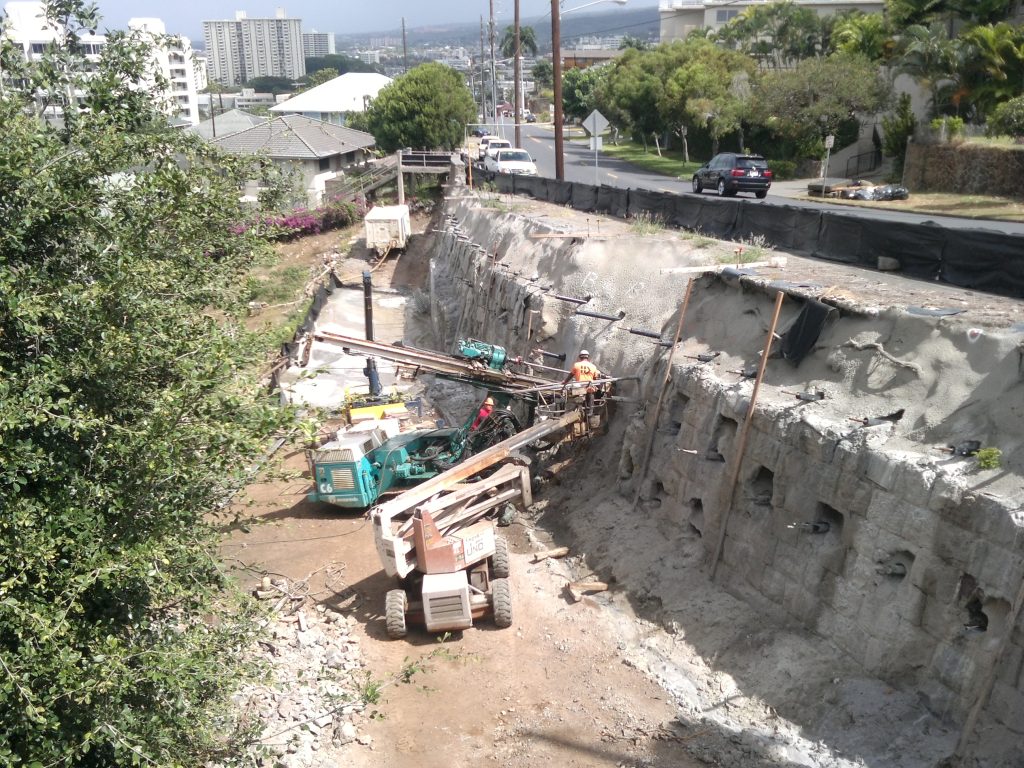 Design Build - Landslides and Slope Solutions
Mort Drilling Services, Inc. provides innovative and unique design strategies. We work together with our clients and engineers to provide design options and alternatives utilizing cutting edge technology and strategies. Please contact one of our representatives today for more information.
Geotechnical Design Services
Design-Build and Turn-Key Construction Services
The combined education and professional experience of our staff provides our clients with cost effective and practical solutions for all geotechnical construction needs. Our clients include governmental agencies, contractors, architects, engineers, developers, owners and commercial organizations. MDS works closely with Hawaii licensed, third-party engineers to provide our clients with performance based, turn-key solutions while adhering to the most stringent building codes and in consistent with respected industry standards.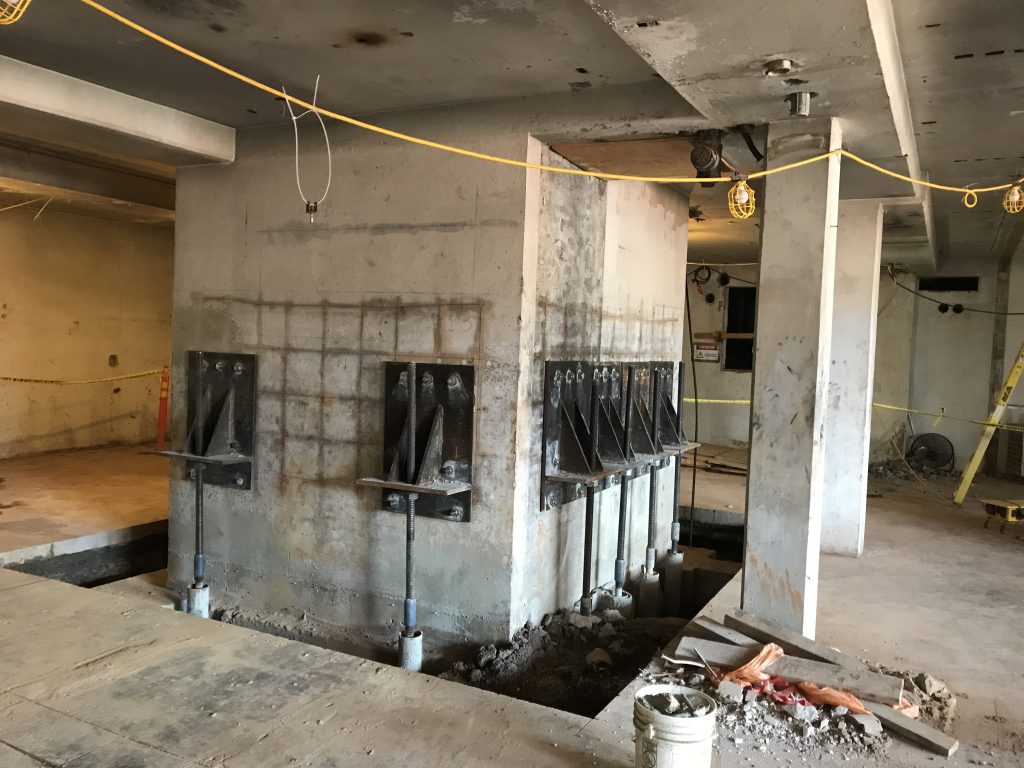 Contact us today to see how we can help.