Mort Drilling Services, Inc. is a high quality specialty contractor with over 60+ combined years' experience in foundation drilling and general construction.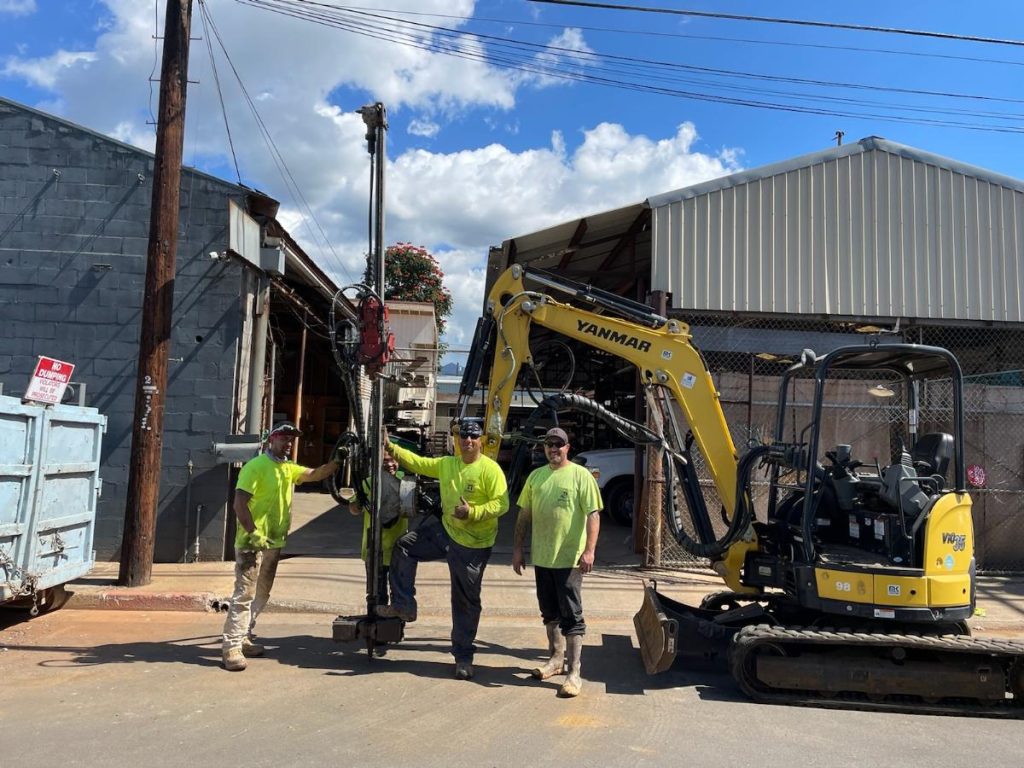 Quality and Value Through Talent and Experience
We specialize in geotechnical solutions to clients who value customer service, innovative cost saving solutions and utmost quality geotechnical construction services.
We have established a reputation for excellence, quality and value among the top contractors in Hawaii. We are fully licensed and insured and are proud members of the Deep Foundations Institute and The International Association of Foundation Drilling as well as signatory to International Laborers Union of North America, Hawaii Local 368, and Operators Union Local 3.
We build your vision. No project is too large or too small. We enjoy the privilege of working with top engineers to deliver the highest quality product to the most discerning project owner. We understand, are responsive and respectful of the vision that has been developed and effectively manage every project to achieve the full potential of the plan.
We have developed a sophisticated organization that provides quality and value through talent and experience. Our carefully chosen staff consists of the most experienced & inspired management and laborers to build your project, and the dedicated maintenance personnel to maintain it. Our engaged office staff provides efficient scheduling, cost analysis, and support to you and your project and ensures that the stated goals are always realized.
We have earned the reputation of consistently surpassing each and every one of our client's greatest expectations. We achieve this through our uncompromising integrity, strict project control, transparency, value engineering, meticulous attention to every detail and our ever growing obsession for innovation, quality & outstanding personalized service. Mort Drilling Services, Inc. is unique in the industry in that we deliberately limit the number of projects we are involved in so that our president, project managers and superintendents can dedicate the full attention your project deserves.
Our clients and their representatives are always treated with courtesy, patience and respect. They know that they will always be treated fairly and are getting a great value on their investment. Project owners are delighted with a secure sense of confidence, satisfaction and pride during a project and well after its successful completion.